Choose All Glazing UK for Fast and Efficient Glazing Solutions
Customer Reviews: Comprehensive Glazing Score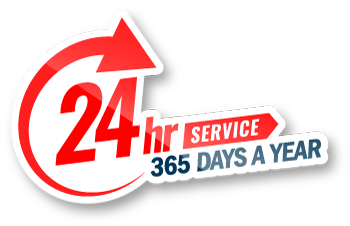 24/7 Emergency Glazier South Bank
A small crack may seem insignificant to your glazing and might be your initial reaction to seeing damage but ignoring it can lead to a series of other damages to your glazing. Our emergency glazing in South Bank is the best solution to all your glazing problems. It can repair, restore or replace your glazing depending on the severity of the damage.
As a homeowner, you may try fixing the issue yourself, but nothing would seem more professional than our emergency glaziers in South Bank, who are available 24/7 to assist you with your glazing damages. No matter the type of glazing you have, our emergency glaziers will be able to solve the issue instantly.
If you urgently need your glazing fixed, then booking the services of our emergency glaziers in South Bank can ensure same-day service. With 45 minutes response time, we offer you our professional service of fixing and repairing your glazing problem efficiently.
Request A Call Back
Glazier South Bank
We know the basic functions of glazing, but have you wondered about the type that can get along with your interiors and provide thermal efficiency? Then get in touch with our expert glazier in South Bank, who can help you identify the one that suits your requirements and install it for you. At affordable rates, we offer you nothing less than the best glazing in South Bank.
With over 50 years of experience, we are a trusted glazing company in South Bank that manufactures and installs the best quality glazing you can ever ask for. Each step of the production ensures to test the quality of glass we are working with so that the end-user can derive all the benefits it can offer for a long time.
Your window is the source of pure illumination and air. So, deciding on the glazing to fit in your home is essential. Our finest quality window glazing in South Bank can save you from the extensive search as it has the features of the reliable glazing you are looking for. After selection, our expert window glazier in South Bank can assist you by installing it properly to minimise the risk of damage.
Double Glazing South Bank
As a modern home in the UK, it is time to change if you are still using conventional glazing that does not make your property unique from the others. Our top double glazing in South Bank is the most demanded glazing type that has the benefits of improving your home's energy efficiency by double and saving you from high energy bills.
Double glazing limits the transfer of hot and cold air so you can enjoy warmth in the cold season and comfort during hotter days. As one of the leading double glazing companies in South Bank, we ensure to check out these points for improving your double glazing experience and also offer a range of varieties that suits your aesthetics.
To ensure you enjoy your double glazing for a more extended period, our professional double glazing installer in South Bank can meticulously install the double glazing to avoid any installation damages. If you already own one and see visible damage, getting our double glazing repair in South Bank will just be a call away.
Get Free No Obligation Quote
Secondary Glazing South Bank
Are you looking to retain the heat entering your home and save up on energy bills at cost-effective rates? Then, get to know more about our top secondary glazing in South Bank that can be bought and installed within your budget. It operates independently and ensures to improve the thermal efficiency of your home.
If you wish to enjoy all the benefits you can get from the secondary glazing we provide to you, then use the services of expert secondary glazing installers in South Bank who can fit the glazing without any mistake. By doing so, your secondary glazing will require little to no maintenance and can enhance acoustic insulation.
Our secondary glazing suppliers in South Bank offer you a range of options which vary in size, colours and configurations to suit your requirement and the visual appeal of your home. So, if you want creative secondary glazing at an affordable cost, then give us a call and book our service.