Choose All Glazing UK for Fast and Efficient Glazing Solutions
Customer Reviews: Comprehensive Glazing Score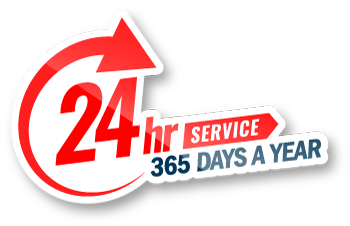 24/7 Emergency Glazing In Rotherhithe
Windows are the eyes of a home-glazing, shiny and crystal-perfect. However, poor-quality ones cannot claim the same title when they crack or break under unexpected conditions. In such cases, putting up with the damage and moving on may not be a wise idea. Introducing you to our 24-hour emergency glaziers in Rotherhithe that help you get immediate fixes and instant repairs at any time of the day.
When you notice your well-fitted window performing poorly, it can compromise your home's privacy, security and peace. By making our emergency glaziers in Rotherhithe available around the clock, you can request our services at any time and receive them at your convenience.
Request A Call Back
Glazier Rotherhithe
Glazings come in various shapes, sizes, themes and styles for you to decide which will go best with your home decor. After all, glazings are essential to isolate harmful sun rays and noises and create a harmonious space for you to live in. Who can help you make this decision better than our expert glazier in Rotherhithe? We have seen all the trends in glazing and can provide you with the services to ensure you get the best at cost-effective rates.
Are you planning to install new glazings? Perhaps upgrade the old ones? Then there are a lot of factors to consider while choosing the right glazing. The internet could provide endless ideas, but deciding on the right one can be tricky. For this, getting in touch with our 24-hour glazier in Rotherhithe can help you not only select the one suitable for your home but also install it professionally in the manner you desire.
Elegant glazing defines itself by being crystal-clear and of premium quality that adds visually appealing factors to the home. At All Glazing UK, we are determined to provide our high-quality glazing in Rotherhithe that enhances the home that installs it and enriches the curb appeal. Along with the product, we provide our expertise to assist you throughout the process.
As you may know, glazings are necessary for all establishments. Without them, structures would look vacant. With over 50 years of experience in the field, our glazing company in Rotherhithe have been able to provide clever to creative solutions in glazing your home and office alike.
The demand for glazings is more for windows than doors. This is because window glazings are not just for protecting those on the inside but to portray an aesthetic exterior design. For high-quality window glazing in Rotherhithe, get in touch with us and explore all the varieties of glazing we offer at cost-effective rates.
Get Free No Obligation Quote
Glazing Services
Double Glazing Rotherhithe
It is without a doubt that the enhancements that double glazings provide to homes are like no other. With double the benefits of regular glazing, you get to protect your home better and improve energy efficiency, which can reduce your energy bills. If you wish to get this within your immediate reach, then we offer you the uncompromising quality of double glazing in Rotherhithe at affordable prices.
For double glazing to perform highly for a long time, the composition of the product and installation plays a key role which our reliable double glazing company in Rotherhithe is experienced in producing. With us, you don't have to settle for a default design and get different double glazing styles.
As we mentioned, getting a good quality product is not the end of the line; getting our professional double glazing installer in Rotherhithe ensures it is perfectly installed to the window frame. The installation of double glazing is highly detailed, which is why the use of experts is advised. However, if you already own one and see that they show signs of condensation or draught, then its performance is deteriorating and getting our double glazing repair in Rotherhithe can help you restore it effortlessly.
Window Repair Rotherhithe
While purchasing windows for your home, you may pay extreme attention to the details and ensure it lasts longer. The more benefits, the more the quality of performance. However, an unanticipated situation can take back anyone, and considering a replacement may seem like an expensive ordeal. In such cases, getting our window repair in Rotherhithe can save you by fixing the issue and restoring the health of your glazing.
As a professional window repair company in Rotherhithe, we detect window problems that inexperienced eyes fail to notice. Several factors contribute to window glazing damage and waiting for another day to fix it can spread the problem to other parts of the window. From installation damages to unexpected ones, we expertly get them repaired and revive their lost properties so that you can enjoy their uses much longer.
Though you may maintain and upkeep the condition of your good-quality glazing, several uncontrollable factors can cause cracks or breaks to occur and getting immediate fixes can save your glazing from wearing off. Thus, contact us for emergency window repair in Rotherhithe; available all day, every day, 365 days a year. If you require same-day service, our 24-hour window repair in Rotherhithe is ready to assist you and deliver the best solutions at pocket-friendly rates.