Choose All Glazing UK for Fast and Efficient Glazing Solutions
Customer Reviews: Comprehensive Glazing Score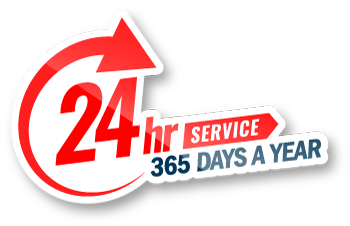 24/7 Emergency Glazing In Plumstead
Do you hear air drafts entering your room or moisture retained in the window frame even after the windows are closed? These may indicate an underlying glazing issue that needs immediate fixing. Luckily, our 24-hour emergency glaziers in Plumstead work round the clock to provide their expert services to those who require them instantly.
No matter the configuration of your glazing, we always have an efficient solution to repair and restore the properties of your glazing to perform better and longer. Booking for our emergency glaziers in Plumstead can help you get services on your convenience day or the same day.
Request A Call Back
Glazier Plumstead
Adding glazing to your home is an architectural necessity that elegant historical homes have passed down. It not only protects you from external factors but also naturally illuminates your room at all times. For your modern home, you need modern glazing solutions, which our expert glazier in Plumstead can deliver to you. Rather than settling for store options, we can provide you with a range of glazing services that can transform your home.
We understand each homeowner has their concepts when it comes to glazing. After all, the functional part collaborates with aesthetics, so it is necessary to consider professional assistance to undertake the project. Our 24-hour glazier in Plumstead is available at all times to be at your service after booking. We provide you with all the necessary facilities to help you install beautiful glazing that improves the standard of your home. Furthermore, for better window glazing solutions, the expertise of our window glazier in Plumstead is accessible.
When you think of a beautiful home, undoubtedly polished and clear glazing will cross your mind, amongst others. Adorning the interior design of your home should be premium quality glazing that is not easily susceptible to damage and is painless to maintain. At All Glazing UK, we provide trusted glazing in Plumstead that is tried and tested for its quality before installation.
As a reputable glazing company in Plumstead, we ensure to meet the needs and expectations of our customers by presenting a wide range of options to choose from. With over 50 years of experience in the field, we have a thorough knowledge of all the trends that dominate the industry and are preferred by homeowners. Thus, we can offer you insightful services that last a lifetime.
To the untrained eyes, all glazing may seem the same. But being professionals in the industry, we understand the benefits that go into making each glazing special. So, get our elegant window glazing in Plumstead at affordable rates.
Get Free No Obligation Quote
Glazing Services
Double Glazing Plumstead
Moving into your new home, there may be renovations to undertake, and the one thing you must add to your list should be our top-rated double glazing in Plumstead. The bundle of benefits that double glazing provides to your home helps you enrich your lifestyle. It is twice as energy-efficient and isolates harmful noises and disturbances to the outside. Since the nature of the double glazing is thicker than any other glazing out there, you protect the privacy of your home better.
Being a double glazing company in Plumstead, we aim to provide our customers with durable and reliable double glazing that significantly enhances the beauty and value of their property. So, if you are looking for more options from what is available in the market, then we have it all.
Are you stopping at purchase? We deliver a lot more than a product; we offer our expert double glazing installer in Plumstead to ensure the double glazing provides its peak performance without any installation damage. However, if you own one and see signs of damage like condensation or draught, then get it immediately checked and repaired. Fortunately, we offer our instant services for double glazing repair in Plumstead; all it takes is a call to book.
Considering a replacement for every crack, gap or hole that you spot on your window can be an expensive ordeal. Though you may go through a list of maintenance activities to keep the shine of your glazing intact, the quality of your glazing and how it is installed can predict how well it can withhold damages. However, getting it immediately fixed can solve your glazing problem if you see such signs. Thus, we offer our best window repair in Plumstead, which provides swift solutions in repairing and reinstating your window to its actual glory.
We are a window repair company in Plumstead that has experience in working with all the trending glazing; thus, choosing us to improve the condition of your window can save you from future damages at competitive prices. We make the process hassle-free and quick yet professional to ensure your glazing performs better than it used to.
An unexpected event can raise a sense of urgency in anyone. In case of a damaged window, don't prolong the problem when our emergency window repair in Plumstead is only a call away. By introducing our 24-hour window repair in Plumstead, you can get assured services anytime, 365 days a year.