Choose All Glazing UK for Fast and Efficient Glazing Solutions
Customer Reviews: Comprehensive Glazing Score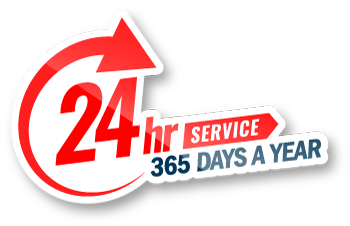 24/7 Emergency Glazier Penge
Are you having a problem with your glazing? Are the damages too severe for you to repair? Then don't wait a minute longer and avail our emergency glaziers in Penge to examine the level of damage and fix it immediately. If you are inexperienced to determine the damage, leave it to the experts and get a fully comprehensive breakdown of your problem and our solution.
You can contact our emergency glazing in Penge at any time of the day as we are available 24/7 to provide you with emergency care. Even if the need is an emergency, we don't compromise quality and deliver our services at affordable rates.
Request A Call Back
Glazier Penge
Penge has a fantastic reputation for its homes and other buildings, with historical architecture ruling its city to match its aestheticism. One contributing factor to this is the glazing in Penge, which brings out the attractiveness of every construction. Enhance your home by availing yourself of the best glazier in Penge.
Your windows are more than a glass layer; they are protective panels that keep out sound, dust, and UV rays and retain energy to keep your house warm. Our window glazing in Penge allows you to choose from a vast array of quality glazing that can suit your homes. We confide to your specifications and let our experienced window glaziers in Penge customise the glazing and install it accordingly.
At All Glazing UK, we provide glazing solutions to our users at affordable rates and undertake to complete the entire project in the least amount of time. So, if you are looking for the best glazing company in Penge, then you have arrived at the right website. Now you are only a call away; contact us today!
What makes a home with double glazing in Penge stand out from the rest? Out of all of the benefits that double glazed windows can offer, their energy efficiency helps users save a lot of money on energy bills. Double glazed windows have strong insulation to trap heat and stop it from escaping to keep your house warm. By availing one of our professional double glazing installers in Penge, you get the best glazing with quality materials used to prevent condensation, draughts, or cracks in the glass.
Double glazing comes in various sizes, forms and shapes. If you are inexperienced, then differentiating among various types can be complex. Among all the double glazing companies in Penge, we stand out for quality and price. We assist our users in planning and preparing the glazing and fitting it perfectly to your requirements.
However, if you already have double glazing and notice damage in its glass or panes, self-repairing can only add more problems. The constitution of double glazed windows is complex, and so availing of our double glazing repair in Penge can save you a lot of time, effort and cost to fix the damage.
Get Free No Obligation Quote
If you have a single-paned window and want to improve its insulation, we help you add secondary glazing rather than spend time and money installing new double glazing. Our secondary glazing in Penge is well-built glazing attached to the existing window from the room side to give the effect of double glazing.
By availing of our expert secondary glazing installers in Penge, you experience a range of secondary glazing that will be suitable for your home. We install secondary glazing that provides better acoustic insulation, privacy, and security. So, instead of one, you get to enjoy the benefit of two windows protecting your home.
While deciding on secondary glazing, you must make sure to find a company that provides heat retention and sound-proof glass to amplify the purpose of fitting it. Being the leading secondary glazing company in Penge, we offer you secondary glazing of premium quality to suit your need and home aesthetics at a low price to fit your budget.