Choose All Glazing UK for Fast and Efficient Glazing Solutions
Customer Reviews: Comprehensive Glazing Score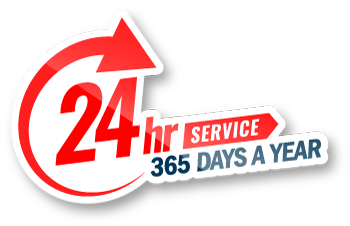 24/7 Emergency Glazier Peckham
We all know a damaged window can disturb the functionality and thermal efficiency of an indoor space. Not just that, but it also poses a great danger to the safety and security of you and your loved ones. Today, with a 24/7 emergency glazing in Peckham available for your assistance aid, we don't understand what your excuse for neglecting your broken or inoperative windows is.
It was yesteryear when you were required to wait for days to schedule an appointment two weeks in advance in order to receive a quality service. Today, all Glazing UK's emergency glaziers in Peckham will reach your premises within 45 minutes of contacting them.
Whether it is an emergency service or a routine appointment for glazing, our glaziers are always ready to serve you their best service with the top-notch quality materials and tools at prices so low that you could not resist!
Request A Call Back
Glazier Peckham
Do you have any experience with glass or windows overall? If you do not understand how window glazing in Peckham or elsewhere works and what the essential tools and materials are, then we sincerely urge you not to indulge in it as you may not be pleased with the result. Also, professional glaziers are trained to handle glass. Thus, it is safe and wise to leave the glazing job to a qualified expert who will deliver your expectations safely without any damage to your home or family and within a specified time and budget.
All Glazing UK is a reputed glazing company in Peckham. We have been standing tall with 50 years of experience in the window installation and repairs field. Thus, we can say that we have established ourselves as the best and top window glaziers in Peckham you can count on! Not only do we vouch for our skilled professionals, but we also guarantee that with our glazing in Peckham, you will be satisfied and delighted to invest your valuable time and money with us!
Are you repeatedly facing this situation where your windows fail to function and provide thermal efficiency? Not just this, even when there is a slight change in weather, you have noticed that the glass panes break instantly? If this situation persistently occurs before you, it is about time to look for a resolute and durable solution! Time and again, repairing or replacing your single glazed windows certainly cannot be the ideal approach.
Double glazing in Peckham or elsewhere is a much more prefered and advanced option to fix all your needs in one go. It offers a robust mechanism for energy insulation, zero condensation, reduced noise pollution and increased security that will sustain your windows for a longer duration without the need for constant repairs or maintenance.
There are many double glazing companies in Peckham, but none can furnish you with impeccable service of toughened glass and staunch window rails and panes! Our double glazing installers in Peckham are recognised for their class apart and cutting-edge services, which you wouldn't find anywhere else. We provide quality double glazing repairs in Peckham too!
Get Free No Obligation Quote
Secondary Glazing Peckham
If you believe that the benefits a glazed window offers can only be enjoyed by the uber-rich and higher class members of society, you are under a false impression. It would be best if you took a stroll around the lanes of Peckham to realise that almost every home (modern or period) and building have installed a glazed window. In fact, a conventional property too can relish the benefits an advanced glazed offers by installing secondary glazing in Peckham.
The best part about secondary glazing is that it makes for a reasonable solution in terms of finances. It is easy to install as the existing window remains in place with an additional glass shield added to it, making it the most affordable and cost-effective glazing option from the varied range. At All Glazing, we are the leading secondary glazing supplier in Peckham, making the prices even further low for you.
Our team of qualified secondary glazing installers will always understand your budget limitations and devise a plan wherein you can enjoy secondary glazed windows at an unparalleled quality but at a price that works for you. We are honest with our prices and services. Hire us to know!