Choose All Glazing UK for Fast and Efficient Glazing Solutions
Customer Reviews: Comprehensive Glazing Score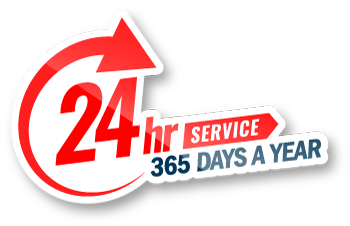 24/7 Emergency Glazier Old Kent Road
Do you perform a weekly or monthly house cleaning? If so, we are sure that besides cleaning, you would inspect every nook and corner of your house and subsequently decide which electronic appliance needs a repair and which walls require repainting. But when are you going to realise that windows need to be looked after too? Windows play an integral part in your home. They offer excellent decor style, security and energy efficiency all year round, but they can be damaged too! The glass panes can crack, and wooden frames can warp and creak. Therefore, instead of waiting longer to ensure that your windows are well-maintained, you must opt for emergency glazing in Old Kent Road.
At All Glazing UK, we extend quality glazing with our 24-hour emergency glaziers in Old Kent Road, available anytime you need! Our emergency glaziers in Old Kent Road will reach your premises within 45 minutes or less and provide the top window glazing and repair in one visit.
Request A Call Back
Glazier Old Kent Road
Often homeowners, in the endeavour to save more money, seek assistance from Youtube or close friends to help them with window glazing or repairs. But even if they are, the happiness lasts only temporarily. Soon, they will require expert assistance from professional window glaziers in Old Kent Road. If you don't want to go through this hassle like the rest, choose the best for your homes with All Glazing UK. We are a leading glazing company with expert and skilled glaziers in Old Kent Road.
With each glazier holding impressive and qualified expertise in rendering a reliable and top-notch glazing service for five years or more, you are sure to receive a valuable and durable service in return. You can trust us! We use the right tools of A+ quality to ensure that you are not only delighted with our service but also free from the clutches of constant repairs and maintenance. So what are you waiting for? Connect with our 24-hour glaziers in Old Kent Road today!
Along with qualified glaziers, it is very important to hire a reliable, renowned, prominent glazing company in Old Kent Road, such as All Glazing UK. With over 50 years of expertise, we know what our customers expect, and thus, we strive to consistently deliver excellent window glazing in Old Kent Road that exceeds your expectations.
We support the training and development of our crew but more importantly, we ensure always to furnish your service with the best materials and tools available in the market. Unlike many glazing companies, we don't believe in using substandard glass panes but provide every customer with toughened and premium quality glass at an affordable rate. Our glazing services are insured and 100 per cent police-verified.
Moreover, you don't have to break the bank to benefit from our 24/7 glazing in Old Kent Road. We offer a range of services with varied packages for homes and offices that would be well within your budget. Call us today to receive a no-obligation quote.
Get Free No Obligation Quote
Glazing Services
Double Glazing Old Kent Road
Who said that Old Kent Road residents could only benefit from double glazing in the winter? By hiring All Glazing UK's quality glazed windows, you can reap the benefits all year round, even in the summers! Our double glazing company in Old Kent Raod is a prime and dependable manufacturer and supplier of double glazed windows that will help you enjoy a cool indoor ambience in your residential or commercial premises during the dry spells of hot weather.
Our expert double glazing installers in Old Kent Road will complete the installation process in one visit without disturbing the existing infrastructure and decor. In fact, you would be relieved to know that a double glazed window not only controls the inside temperature and helps restore a pleasant environment but also protects the interiors and artefacts, which are placed next to the windows, from discolouration caused by harmful UV rays. We also provide quality double glazing repairs in Old Kent Road if you are looking for one!
Window Repair Old Kent Road
Before listing your period property for sale, you must consider scrutinising every corner of your home. This is because old, creaky, damaged windows are an eyesore for potential buyers. Nowadays, property buyers and tenants are willing to infuse a hefty amount in homes and commercial spaces provided that it meets their basic and luxurious needs.
A broken window is not only inefficient in delivering excellent thermal insulation but also imposes a threat to security. Therefore, if you expect a surge in your monthly rental income and an enhancement of the curb appeal of your property, you must instantly a window repair in Old Kent Road.
All Glazing UK is a reliable and qualified window repair company in Old Kent Road. We provide 24-hour window repair in Old Kent Road and assure to complete all the work within one visit. We fix your windows with quality tools and materials and ensure a new finish, much better than your old ones. Call us today for an emergency window repair in Old Kent Road.