Choose All Glazing UK for Fast and Efficient Glazing Solutions
Customer Reviews: Comprehensive Glazing Score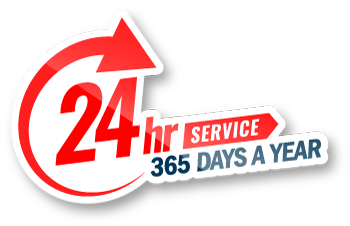 24/7 Emergency Glazier Mottingham
The glazing at your windows and patio doors is meant to illuminate and protect your home from extreme climate changes. But glazing damages can turn the tables and reduce the performance of your glazing. So, getting our emergency glazing in Mottingham is advantageous for you to repair and restore your glazing to its former state.
To save on money, homeowners would make installations themselves or an inexperienced individual that may leave gaps for damages like condensation, draughting and many more to form. If that is the case with you, then our 24/7 emergency glaziers in Mottingham are available to offer you professional services at all times.
If the damage to your glazing poses a potential risk to your safety and privacy, then our emergency glaziers in Mottingham can be booked for the same day. We respond to your location within 45 minutes of booking and repair the damages immediately and efficiently.
Request A Call Back
Glazier Mottingham
The elegance that glass decoration can provide is incomparable to any other. The glazing you choose for your home determines the amount of illumination your space receives. Thus, working with our expert glazier in Mottingham can help you decide on the type of glazing that would suit your home. Moreover, you can increase your home's curb appeal with our excellent glazing in Mottingham.
With over 50 years of experience in this field, we are a trusted glazing company in Mottingham that is an expert in glazing trends and can offer unique solutions to your glazing problems. You will find a wide variety of choices at All Glazing UK that go beyond market trends. So, make choices with ease.
Windows are an essential part of your home and the primary location for glazing. You can illuminate your space with natural light and block out sound disturbances with our high-quality window glazing in Mottingham. If you have decided on the type of glazing, then our expert window glazier in Mottingham can assist you in customising and installing it for you.
Double Glazing Mottingham
With climate changes comes investment in heaters or coolers to mitigate the extreme weather. But would you believe glazing can help you achieve a similar goal at cost-effective rates? Our double glazing in Mottingham is highly demanded, assisting users in increasing the energy efficiency in their home and saving up on energy bills effectively.
As one of the leading double glazing companies in Mottingham, we strive to be on top of our game and do not compromise the quality of our double glazing. We offer our customers a range of varieties from which they can choose the one that matches their interiors. Double glazing improves the value of your property, so do not settle for anything less.
Along with our high-quality double glazing, we offer you expert services from our double glazing installer in Mottingham, who ensures no gaps for damages are left, and it properly fits your windows. In case your existing double glazing shows signs of condensation or draught, get our double glazing repair in Mottingham immediately to restore your glazing.
Get Free No Obligation Quote
Secondary Glazing Mottingham
Looking for an efficient way to improve heat retention in your home? Then consider our top secondary glazing in Mottingham that is cost-effective and can increase the thermal efficiency of your home by independently operating as glazing and double the effect of heat transfer. This way, you not only enjoy warmth in your space but also block out sounds from outside as well.
Our secondary glazing installers in Mottingham expertly install the secondary glazing on the room-side of your existing glazing. By doing so, you can enhance the privacy of your home, and any external threats cannot directly affect your home. So, getting a professional installation can elevate the benefits of using secondary glazing.
If you are seeking creativity, our secondary glazing suppliers in Mottingham can offer you trending colours and configurations of secondary glazing that will match your aesthetics and fit within your budget. With us, you can also make customisation. All you have to do is give us a call.