Choose All Glazing UK for Fast and Efficient Glazing Solutions
Customer Reviews: Comprehensive Glazing Score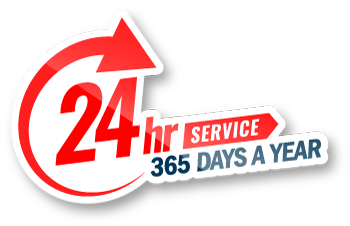 24/7 Emergency Glazier Lee
Enjoying a good day's rain when you realise wetness on your window sill or window frame, indicating damage to your glazing. This can mean signs of condensation, draught, holes or gaps that are damaging the quality of your glazing. All Glazing UK's 24-hour emergency glaziers in Lee are a team of dedicated experts with experience dealing with all types of glazing and repairing damages of all kinds.
Coping with a damaged window is like compromising your home's energy efficiency and security. Rather than waiting to fix it for another day, get in touch with our emergency glaziers in Lee, who can detect the problem quickly and repair your window instantly. The best part of service is not just the repair but the professionally restoring the qualities of your glazing. This way, you can enjoy the seasons change in the comfort of your home and protect yourself from other external threats.
Glazier Lee
Looking at the glass in a window, one might think it is an easy task to undertake; however, it is more of a craft that requires precision to make it work well, along with the seasons change. Our expert glazier in Lee is one such craftsman who helps measure and install the glazing you purchased for your home windows.
When you install glazing for your window, you must ensure it is done properly to avoid installation damage. Our local glazier in Lee is present at all times to book their service and avail of their assistance whenever needed. Whether it is for your new home or a replacement for your current window, we assure to install it accurately.
Windows are essential to any structure as they allow natural freshness in and out without obstruction. However, glazing has limited the harmful UV rays and summer winds affecting your home's temperature, where you can enjoy warmth unaffected. So, if you wish to get your glazing installed appropriately, contact our window glazier in Lee today!
When you move into your new home or while constructing one, having an elegant window with reflective glazing that looks exquisite yet is efficient in many ways can be one on your to-do list. At All Glazing UK, you can explore the best glazing in Lee with a range of designs, themes and configurations from which you can choose.
With over 50 years of experience in the field of glazing, we are a reputed glazing company in Lee that has transformed houses into homes by providing the right glazing solution to suit their interiors. If you are having trouble understanding how to glaze your windows or what glazing would suit your home, we can help you out through it.
Your windows not only illuminate your home but also must provide the best curb appeal to the exterior design of your home. So, careful consideration is a must. To get the best-quality window glazing in Lee for your home, we are just a call away.
Get Free No Obligation Quote
Glazing Services
Double Glazing Lee
Most homes in the UK have double glazing installed in their windows; ever wondered why? Because double glazing is proven to increase the thermal efficiency of homes that install them and also improves their security by several folds. If you are looking to install the best double glazing in Lee for your home, then we are just a call away.
Our double glazing installation in Lee is done through thorough deliberation. Since double glazing involves the placement of your strong glass panes with a gap of air between them, you would need precision which our experts can achieve easily. This allows you to enjoy warmth throughout the year and better acoustic isolation to keep up the peace in your home.
In case you witness condensation between the panes, then get our instant double glazing repair in Lee that can fix any issue. By doing so, you get to restore the properties of your double glazing and continue using it for more years.
Damages don't necessarily show up to the naked eye until it starts to crack. However, both scenarios don't ring any bells of concern when you can mitigate them through our trusted window repair in Lee. Our experts detect problems with your window and skillfully restore your window quality by several times.
Damages can happen anytime and planning to fix it some other day can deteriorate the performance of your glazing. So, if you want immediate assistance with your window, our emergency window repair in Lee is available 24/7 for 365 days. From holes to cracks, we fix them expertly whenever we are called.
We are one of the leading glazing companies that offer their best services round the clock because professionals rather than patchworks must tackle an emergency. If you wish to find the closest solution to you, then our emergency window repair in Lee can be at your immediate service.