Choose All Glazing UK for Fast and Efficient Glazing Solutions
Customer Reviews: Comprehensive Glazing Score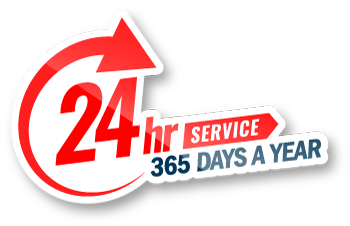 24/7 Emergency Glazier Lambeth
Glazing comes in different qualities with different tolerance levels, but we cannot avoid that it can incur damage during its life spans. In such a case, booking glazing for immediate service can be a problem. At All Glazing UK, we provide emergency glazing in Lambeth 24/7 and are ready to help you at any time.
With our expert installers, you don't have to worry about the quality. We can fix all types of glass no matter the requirements or specifications. Years of experience with our emergency glaziers in Lambeth has made us the one glazing company you can rely on. So, don't delay with the damage and call us now!
Request A Call Back
Glaziers Lambeth
Glazing in Lambeth can be found in homes, buildings and commercial establishments, and it is considered more than just a glass window. While there is an array of glass from which you can select, our expert glaziers in Lambeth can help you choose the right fit that suits your home or office perfectly.
There is a complex process to find an appealing window glazing in Lambeth, as windows are the eyes of the house. If you have any specific requirements of how you would like your windows to be glazed, then availing of our window glazier in Lambeth can help you develop these requirements into window glazing and transform the look of your home.
If you wish to find a glazing company in Lambeth that provides all types of glazing services, you are looking for All Glazing UK. Our glazing specialists provide modern glazing tools to deliver only the best to you.
The houses with double glazing in Lambeth enjoy many benefits, primarily for their energy-saving property. Double glazed windows are skillfully constructed to make them robust, energy-efficient, security-enhanced, and effective sound barriers. Being one of Lambeth's leading double glazing companies, we are experienced in providing only the best at lower rates.
Double glazed windows improve the comfortability of your home and make it cosy to live in. The windows trap energy within the house and block out unnecessary U/V rays or sounds, making it more liveable and calm. For a window, double glazing has innumerable benefits that you can avail of at cost-effective rates. Our double glazing installer in Lambeth fits double-glazed windows for all homes regardless of their window size because we care for our users' well-being and provide long-lasting results.
If you already have double glazed windows installed in your home and seem to face issues like condensation, cracks, holes, or draughts within the glass panes, it could most likely have been caused during installation. However, set your worries aside because our professional double glazing repair in Lambeth resolves this problem from its roots so that such damages don't recur.
Get Free No Obligation Quote
Secondary Glazing Lambeth
While your existing window does a great job separating your home from external sources, it is still vulnerable to damage. So, could you add another window over it? Yes, you absolutely can. If you visit a home with secondary glazing in Lambeth, you may notice that it is fitted to the existing window frame, but from the inside.
For homes with single-paned windows, adding secondary glazing does a great job of improving the security of your home and helping with energy efficiency. But if you have double glazed windows, additional glazing to your home safe wouldn't be that bad of an idea. At All Glazing UK, our secondary glazing installers in Lambeth install it effectively.
If you are looking for a reliable secondary glazing supplier that provides services at cost-effective rates, then call us today and book your glazing with us today!