Choose All Glazing UK for Fast and Efficient Glazing Solutions
Customer Reviews: Comprehensive Glazing Score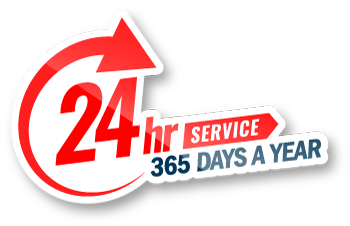 24/7 Emergency Glazier Ladywell
Property owners are either ignorant or under a misperception that booking an emergency glazing in Ladywell or elsewhere will cost them more than a regular service. Therefore, many wait in online queues to get a glazing slot booked. But until then, a broken or damaged window could cause high electricity bills and threaten your security. So what would be the solution? All Glazing UK's 24/7 emergency glazing.
Whether day or night, seek assistance from our 24-hour emergency glaziers in Ladywell whenever you need it without restraining yourself over money constraints. We extend punctual and affordable services at all times. Our emergency glaziers in Ladywell arrive at your premises within 45 minutes, complete all the work within one visit and quote a reasonable and low price for the service.
Request A Call Back
Glazier Ladywell
Did you believe that in order to boost the financial value of your property, you need to ensure you own a tall building with white-washed walls, a dainty garden and luxe furniture? Yes, all of these are essential, but they cannot necessarily enhance the curb appeal of your premises.
Every buyer or tenant looks for amenities and not just visually appealing accessories, which every second home in Ladywell will provide. By extras, we mean perfectly functioning double or secondary glazed windows by a professional window glazier in Ladywell.
At All Glazing UK, you invest once with our double or secondary glazing, and you are good for years! Your tenants will change after a few years, but your windows will stay intact. We guarantee the quality rendered by our glaziers in Ladywell. Our 24-hour glaziers in Ladywell are also available for repairs if you need them. Therefore, examine and review your windows and call us to ensure your property is sold at profitable rates!
You will come across many glazing companies in Ladywell, but it could be challenging to figure out which one is reliable and will be worth the investment. Thus, apart from running a background check, you also need to speak to the local customers.
All Glazing UK has a strong portfolio of exclusively serving hundreds of clients who are satisfied and content with our services. For 50 years and more, we have been excelling in our services and continue to stand tall in installing and repairing premium quality windows for your residential and commercial spaces.
Whenever our patrons approach us for window glazing in Ladywell, we ensure to use only quality materials and tools. Even for an emergency glazing service, we are always ready with top and sturdy glass. Our glaziers have five or more years of expertise and field knowledge. Thus, no matter how challenging your requests are, we deliver them effortlessly. Also, please note that our premium glazing in Ladywell is available at affordable and cost-effective prices.
Get Free No Obligation Quote
Double Glazing Ladywell
Are you planning to pull out your existing window set up because it is outdated? We understand your desire for a replacement, but by discarding your warped window frame, you get an opportunity to upgrade your windows to double glazing in Ladywell.
A double glazed window unit is four times more effective than a single one and provides excellent thermal insulation all year round to any commercial or residential indoor space.
All Glazing UK's double glazing company in Ladywell is equipped with all the required resources to deliver a safe and durable installation that will not ruin your home's internal and external aesthetics. Also, our expert double glazing installers in Ladywell can fit a frame that suits your tastes and matches your decor so that it does not look ill-fitted. With the quality we deliver, we can swear on the fact that neither will your windows become dull or yellow nor will you require a double glazing repair in Ladywell anytime soon.
Window Repair Ladywell
If you have children over for their winter break, it is likely to expect window damage from glass panes breaking. But it is not advisable to leave the damaged windows as it is. You can book an emergency window repair in Ladywell immediately and have a fully-repaired and functional window in no time!
Our 24-hour window repair in Ladywell helps our customers to steadfast the repair service by taking advantage of contacting us at any time! Whether it is a regular service or an emergency, our 24/7 service ensures that your property is secured without delay by even a minute!
We are a reputed window repair company in Ladywell. With the help of our service, you can enjoy the benefits of a newly repaired window without worrying about the constant shattering of glass. Moreover, we install a quality wooden frame which not only adds lustre to your property but also protects it from warping and creaking for long! Call us today to receive a no-obligation quote for window repair in Ladywell.