Choose All Glazing UK for Fast and Efficient Glazing Solutions
Customer Reviews: Comprehensive Glazing Score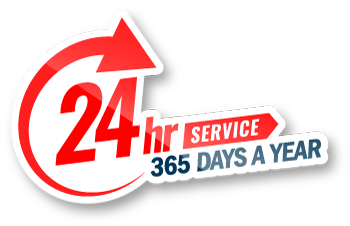 24/7 Emergency Glazier Honor Oak
Installing CCTV cameras outside and around your residential and commercial property is a basic need and a wise step required to take in order to protect the premises. But if you want to add an extra coating of protection and security to safeguard your valuable possessions and dearest family or colleagues, you must instantly check your windows. If they are weak and vulnerable, you must contact All Glazing UK for an emergency glazing in Honor Oak.
Windows can break unexpectedly at any hour of the day. Therefore, our 24-hour emergency glaziers in Honor Oak are always on their toes with sturdy and quality material and glasses to deliver you a comprehensive and premium service. Our emergency glaziers in Honor Oak will arrive at your place within 45 minutes of contact and give you a new-looking and top-high spec window within one visit.
Request A Call Back
Glazier Honor Oak
Whenever it is a matter of spending money, every property owner wants to make a safe and economic decision. Conclusively, windows may come across as a not-so-important accessory for homes and offices, and thus one may act prudently on their savings.
Now, let us enlighten and guide you that a window is not just a mere fitting to compliment your walls. Rather they add character and an aesthetic vibe to the internal space. Also, if installed under professional and skilled window glaziers in Honor Oak, they could offer excellent thermal insulation, security and reduced noise pollution.
At All Glazing UK, our reliable and specialist glaziers in Honor Oak have five years of expertise in rendering quality glazing and repairs that are durable and affordable. A dependable local service without any call-out charges or obligations and a zero-waiting period is a dream come true. Our 24-hour glazier in Honor Oak guarantees a never-experienced service.
Hiring a professional service will always be more profitable for you than a DIY installation, as, under experts, you receive top-quality tools, materials and glass frames.
If you refer to the internet, you may understand the process, but if you have zero expertise, you could land in a sticky situation with an ill-fitted window frame that will deliver poor performance. Also, with such inferior-quality windows, the chances for a repeated repair are higher. You could simply escape all of this with a sound and long-lasting service by opting for All Glazing UK's window glazing in Honor Oak.
With a simple consultation process from our leading glazing company in Honor Oak, you could enjoy the perfect glass fit for your home and office. We have a reputation of over 50 years, and trust us when we claim that you will receive the best and A+ service. The locals depend on us for all their glazing requirements. Moreover, if you still need convincing from us, you can always have a word with our customers. Our patrons are our family are delighted with our robust glazing in Honor Oak.
Get Free No Obligation Quote
Double Glazing Honor Oak
Winters are beautiful. The streets and roofs are covered with snow; the town is filled with glee and happiness in preparation for Christmas, and almost every house and cafe is busy baking tasty gingerbread cookies with hot chocolate and marshmallows. In such a cheerful ambience, do you really want to spend the most awaited time of the year sneezing, coughing or paying electricity bills? If not, you can too enjoy your time away from the medical and heater bills by simply installing a double glazing in Honor Oak.
With the help of All Glazing UK's expert double glazing company in Honor Oak, you can keep the bitter frosty weather and the dampness and drafts at bay. Winters cause condensation, and our quality windows can protect the interiors and keep you safe from respiratory issues.
Our specialist double glazing installers in Honor Oak will not only guide you through the installation process but ensure that you never face the case of a double glazing repair in Honor Oak. If you want to save your electricity bills by relying on energy-efficient windows to keep you warm, connect with us today!
Window Repair Honor Oak
A damaged window which is inefficient in delivering quality noise reduction and thermal efficiency may seem like a sign to instantly replace your windows, but it is not! You could make an informed and shrewd decision by connecting with our window repair company in Honor Oak. Whether you opt for a regular service or an emergency window repair in Honor Oak, we assure you that you will be chuffed with our repair services and feel relieved for not investing in a replacement.
From consultation to installation, our 24-hour window repair in Honor Oak will ensure a seamless process to be completed within one visit. Furthermore, we also clean up the area for you, so you don't have to spend the rest of the day cleaning. Besides the functionality aspects, a good and stable window will always boost the security of your premises. Therefore, call us today without further delay for a window repair in Honor Oak.