Choose All Glazing UK for Fast and Efficient Glazing Solutions
Customer Reviews: Comprehensive Glazing Score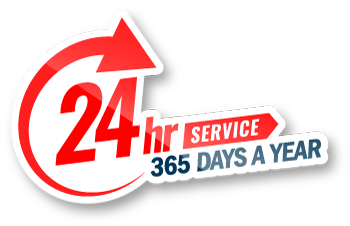 24/7 Emergency Glazier Hither Green
Your windows are one of the fittings that you expect to keep your home secured from seasonal changes, nature and external threats. If it shows signs of damage, getting it immediately fixed should be your first priority. Our 24-hour emergency glaziers in Hither Green are always available to provide our service to homes suffering from damaged windows.
You can do DIY patchwork to fix the issue temporarily, but when you can have professionals within 45 minutes of booking, let that be your second choice. Calling our 24-hour emergency glaziers in Hither Green allows you to get quicker solutions than the internet and can give you full assurance on restoring your glazing's previous glory.
To get services delivered within the expected time frame, contact our emergency glaziers in Hither Green, with whom you can book immediately and receive 100% accurate quotes within minutes. If you require same-day services, we deploy our team to your spot whenever convenient for you.
Glazier Hither Green
There is always an expert in every field, and it is the same with glazing. Sometimes, you may not receive your favourite glazing in the shape and size suitable to your window frame. In such cases, utilising the assistance of our professional glazier in Hither Green can help you save time and money by measuring and installing the glazing you wish to add to your windows.
You might need a glazier at the site when you are dealing with the installation or replacement of glazings. This is because glass can be quite risky to inexperienced hands and time-consuming if you aren't aware of the basics. Our local glazier in Hither Green can be the quickest solution for you when you need one.
Window glazing can exist in different configurations, and someone with hands-on experience with all can be pretty challenging to find. However, our experienced window glazier in Hither Green is just a call away to get the best services.
Are you looking to upgrade your current glazing or planning a complete change in glazing for your new home? Then don't compromise on quality or budget because we offer you the best glazing in Hither Green at cost-effective rates. They come in a range of options, styles and configurations from which you can choose.
With over 50 years of experience in the field, our glazing company in Hither Green has seen the wave in trends change as homes demand the latest version for their homes. From vintage to sophisticated, we have the best glazing solutions that match the aesthetic of your home and illuminate your space perfectly. So, if you find it challenging to find the right glazing for your windows, we can be your closest and the best place to get the right one.
To get our top window glazier in Hither Green, give us a call and witness your home transform with the best glazing.
Get Free No Obligation Quote
Glazing Services
Double Glazing Hither Green
Have you ever wondered why the popularity of double glazed windows has surged in UK households? It is mainly because double glazing is proven to insulate energy efficiently and allow homeowners to cut energy bills significantly. Thus, you enjoy warmth all year round when you can have our effective double glazing in Hither Green, which is of the finest quality and enhances the elegance of your home.
Just as the name suggests, double glazing requires carefully placing two glazing with a pocket of air gap in between to allow heat to retain longer. To save a few pennies, avoid hiring an amateur when you can have our experts do professional double glazing installation in Hither Green at pocket-friendly prices.
If you have double glazing and see faulty signs like condensation or draught, get our immediate double glazing repair in Hither Green to resolve the problem and restore the properties efficiently.
Window Repair Hither Green
If you consider your window, it only takes a minute to inspect and a moment to repair if any faults are determined. Ensuring the health of your windows from time to time is one of the best ways to maintain their quality and durability. In case you see any signs of damage, then our closest window repair in Hither Green is just a call away.
Damaged windows tend to form gaps and holes from time to time, letting moisture and heat evade the protective layer of the glazing you have installed. This can also be one of the reasons your monthly energy bills may gradually increase. To prevent this from prolonging, our window repair in Hither Green can be called when needed.
The best part about our services is our emergency window repair in Hither Green. It is open 24/7, 365 days a year. Anticipating a necessity, our experts can rush to your area any time a booking is made.