Choose All Glazing UK for Fast and Efficient Glazing Solutions
Customer Reviews: Comprehensive Glazing Score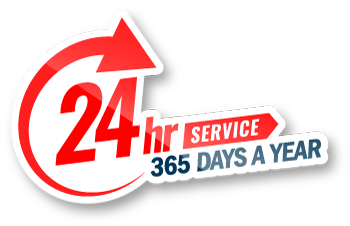 24/7 Emergency Glazier Grove Park
Do you think your glazing is performing lesser than it used to? Or is it starting to get foggy with seasonal changes? Then it would be best to get it inspected and repaired as soon as possible. If you are looking for immediate services, our 24-hour emergency glaziers in Grove Park are available to assist you whenever required.
When glazing is performing poorly, it does not conserve energy as it generally does or isolates noises completely. These minor changes can be indicators of your glazing deteriorating in its quality. In such cases, getting in touch with our 24-hour emergency glaziers in Grove Park to evaluate your glazing and make appropriate adjustments can ensure your window glazing lasts longer.
Our professional emergency glaziers in Grove Park can effortlessly repair all kinds of glazing issues. Rather than patchworks over a crack, we fix it with perfection so that the glazing reverts to perform efficiently.
Glazier Grove Park
If you have a plan for your window, then getting the best glazing to fit it must be on top of the list. However, purchasing the right one may not be the end of it; installing it would be the next big task. Our professional glazier in Grove Park measures the glazing, shape or cut it and appropriately install it for you to enjoy its benefits for a long time.
Apart from installing your glazing, we remove old glass panes, if any and prepare the box to fit your new glazing. This requires precision as it will need to withstand seasonal and other external changes and accommodate them over the years. Who can understand your requirements better than our local glazier in Grove Park, who has an extensive experience with all types of glazing?
If you wish to get in touch with our window glazier in Grove Park, all you have to do is call.
A home's glazing is generally one factor that exudes the best curb appeal; thus, choosing what you install should be done wisely. To access a range of options, get to know more about our glazing in Grove Park. It is catered to suit the requirements of our customers and can be customised according to your home aesthetics.
As a trusted glazing company in Grove Park, we hold over 50 years of experience under our belt, which gives us the expertise and knowledge in the trends and styles that have existed in the industry. If you are enticed by a glazing design you see online, then get it with us at All Glazing UK.
There are several factors to consider while choosing your glazing, like its efficiency, depth, capacity, location you live in, etc. So, struggling with selecting the right window glazing in Grove Park for your home will be a second option when you can have our experts at your service.
Get Free No Obligation Quote
Glazing Services
Double Glazing Grove Park
Most homes in the UK have double glazed windows installed to enhance elegance and energy efficiency, then why shouldn't you? Introducing our affordable double glazing in Grove Park that is of the best quality to add to your beautiful home. Apart from investing in heaters to warm your home, our double glazing does an amazing job of retaining thermal efficiency, which in turn leads to reduced energy bills.
Unlike single-paned glazings, double glazing requires extreme precision while placing two panes with a gentle air pocket in between that facilitates better energy retention. We provide expert double glazing installation in Grove Park that ensures it is measured and installed appropriately without giving away any gap for condensation or other damages to form.
If you already own one and see moisture forming between the panes of your double glazing, its quality is compromised and will need immediate fixing. Our double glazing repair in Grove Park is available 24/7, 365 days a year.
Generally, homeowners spend a fortune inspecting and maintaining every nook and cranny of their home, so why avoid minor fractures on your windows? Get them treated at cost-effective rates with our trusted best window repair in Grove Park. We check your window for any signs of damage and repair them in advance to keep your window intact and protect you for a long time.
One of the downfalls of prolonging window repairs is how you start to see monthly energy bills rising gradually. This is because your window damage keeps increasing and is slowly letting gaps consume what your conserve. Our window repair in Grove Park professionally fixes any issue with your window and restores its originality in no time.
At All Glazing UK, we prioritise the requirements of our customers above all. If an immediate necessity arises, our team for emergency window repair in Grove Park will be at your location the same day if needed.