Choose All Glazing UK for Fast and Efficient Glazing Solutions
Customer Reviews: Comprehensive Glazing Score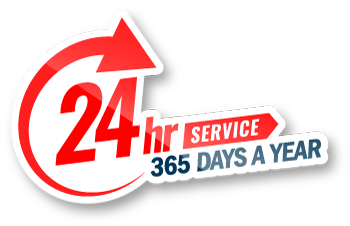 24/7 Emergency Glazing In Greenwich
Do you see condensation forming on your premium quality glazing or holes and gaps in the seams? Then these may be signs of poor installation or natural elements interfering with the operations of your window. Either way, prolonging the problem can lead to more unsatisfactory performance of your glazing, which is why our 24-hour emergency glaziers in Greenwich are quick to respond with just a phone call.
Not every crack or break is fixable with tape; with professional help, you can get your glazing back to its previous glory and use it for longer. Taking immediate action by calling our emergency glaziers in Greenwich in case of damage is a good idea.
Request A Call Back
Glazier Greenwich
Do you have creative glazing ideas for your home and wish someone could implement them the way you want them to? We have heard your prayers because our expert glazier in Greenwich has years of experience executing your glazing idea perfectly. With all the themes and trends available on the internet, it is only natural you up your game and works with our experts to add elegant glazings to your home.
The scope of our 24-hour glazier in Greenwich is to cut, shape, crop, remove, replace, design and install the glazing our customers the way our customers desire them to look. By making ourselves available at all times, you can book our services and utilise our glazier's expertise in installing energy-efficient and visually appealing glazing.
The primary source of illumination historically has been windows, which is why glazing is most commonly used for them. So, if you are looking for the same, then our window glazier in Greenwich can provide you with excellent solutions to execute.
To inexperienced eyes, all types of glazing may look the same. But if you were to look closely, each is different from the other and choosing the right one can transform the entire look of your home. So, if you wish to get assured choices that stay within your budget, then we offer you the best glazing in Greenwich that comes in desirable styles to keep up with your home design.
With over 50 years of experience in the industry, we are a reliable glazing company in Greenwich that has worked with several styles and trends that have transformed many homes. We understand what type of glazing would go best for your home and provide trusted glazing solutions to enhance the beauty of your home through our products and services.
When it comes to windows, glazings are an essential part of their structure. By getting our top-quality window glazing in Greenwich, illuminate your interiors and provide a stunning curb appeal for your home at cost-effective rates.
Get Free No Obligation Quote
Glazing Services
Double Glazing Greenwich
Have you wondered why more and more homes are switching to double-glazing rather than sticking to what is available in the market? Because the composition of double-glazing windows has proven to help, homes retain energy efficiently, reducing their energy hills. If you wish to get the best quality double glazing in Greenwich installed in your home, then an array of options await you at All Glazing UK.
As a reputed double glazing company in Greenwich, we focus on improving the utilities of what we provide to our users. Apart from delivering energy-saving glazing, we ensure our double-glazings strengthen the security and privacy of your home and reduce noise disturbances from the outside. By keeping the quality in check, we provide you excellent choices of double-glazing that comes in customisable sizes and styles.
If you think the steps are over by purchasing good quality double-glazing, there is more to follow. Double glazing installation is crucial to determine its performance, and doing a DIY to save a few pennies won't be wise. Instead, get our expert double glazing installer in Greenwich, that professionally get the job done at a pocket-friendly cost. In case you already own one and see signs of damage, then our instant double glazing repair in Greenwich is a call away.
As a homeowner, you would want every aspect of your home to be spotless and captivating to the eye. Even having detailed management of your glazing ensures a delight for those who live in the house and outsiders passing your home. In that case, ignoring the minor cracks, gaps or holes in your windows can lead to significant damage if not treated on time. With our window repair in Greenwich that is a call away, you can swiftly fix any damages to your glazing.
We are a trusted window repair company in Greenwich with extensive experience dealing with window and glazing problems. By determining the condition of your window, we can instantly repair and restore the performance of your glazing in no time. Aiming to be our customers' first choice, our repair services are open all day, every day.
When damage is detected, replacement is not an option everyone can afford. In such cases, prolonging the damage can be avoided with our emergency window repair in Greenwich. From installation-caused damages to unexpected accidental damages can be professionally repaired with us. The best part about our 24-hour window repair in Greenwich is that you can also avail of same-day services. So, make your booking today!