Choose All Glazing UK for Fast and Efficient Glazing Solutions
Customer Reviews: Comprehensive Glazing Score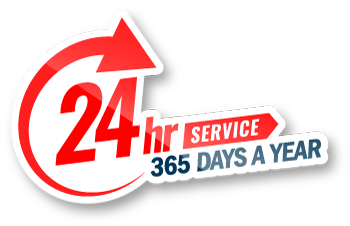 24/7 Emergency Glazier Forest Hill
The crime rates in Forest Hill are ever-increasing, and if the area you reside in is prone to burglary and theft incidents, then it is about time to get the openings and loose ends of your property secured and fixed.
If you feel that you have not yet been a victim of vandalism, then let us tell you that prevention is better than cure. And if you are avoiding glazing because it is a hassle, then All Glazing UK resolves this issue as well! We make it easy for you! All you need to do is pick up your phone and call us, and our emergency glaziers in Forest Hill will arrive in 45 minutes or less.
Our emergency glazing services in Forest Hill are available 24/7. Our glaziers provide excellent quality emergency glazing, just like a regular one! Thus, there is no reason or excuse left not to hire us!
Request A Call Back
Glazier Forest Hill
Before hiring any glazing company in Forest Hill or anywhere else, you must do your research. You must enquire with the locals and check on the internet about their window glazing services in Forest Hill. And in your analysis, you will only receive positive feedback about All Glazing UK for our glaziers in Forest Hill and their professional services. We are renowned amongst the locals, and our patrons keep coming to us for our range of services. You can count on us!
Our window glaziers in Forest Hill have five years of experience proficiently handling commercial and domestic projects. We strive to deliver excellent quality glazing that would surpass your expectations and leave you with no choice but to hire only our impeccable services.
We not only reach you instantly for a glazing service in Forest Hill but also aim to complete all our work within the first visit. Our glaziers also leave the site spotlessly clean for you.
Double Glazing Forest Hill
Can double glazing in Forest Hill or anywhere else be taken as a DIY project? Many of you are under the notion that with the help of your friends and tips from Youtube, you can easily install or repair a double glazed window without any expert assistance. It could seem an uncomplicated DIY task, but it is certainly not and must be left to professional double glazing installers in Forest Hill to manage.
From checking your windows to crafting an accurately sized window and finally installing a suitable window that matches your home interiors – at All Glazing UK, we manage it all for you! In fact, we even cater a robust double glazing repair service in Forest Hill if you need one.
When you have a specialist double glazing company in Forest Hill by your side, why would you want to manage installation yourself? Leave it to the experts to relish a quality and efficient double glazed window.
Get Free No Obligation Quote
Secondary Glazing Forest Hill
How delightful and appealing would it be when you can get cost-effective double glazing in Forest Hill at affordable prices? Yes, at All Glazing UK, we are the leading secondary glazing supplier in Forest Hill, and hence, we not only render a premium quality service but at low prices.
The goal of our secondary glazing installers in Forest Hill or elsewhere is to bring comfort to your home and win your trust in us by offering stellar services. We aim to build healthy customer relationships, and hence, we set actual prices for our customers. We do not levy any vague quotations or hidden charges.
We assure you that no other company can deliver exceptional quality and budget-friendly prices apart from us.