Choose All Glazing UK for Fast and Efficient Glazing Solutions
Customer Reviews: Comprehensive Glazing Score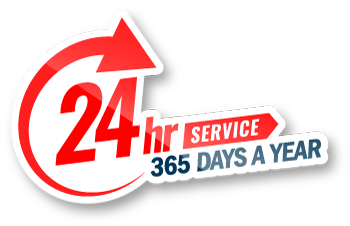 24/7 Emergency Glazing Crystal Palace
Glasses are fittings that are highly exposed to danger. Though they come in different sizes with their tolerance, damages can be unpredictable. In Crystal Palace, getting immediate glass repair and replacement service can be quite the search. Our emergency glazing in Crystal Palace is available at all times. We operate round the clock, and in case of emergency, our team of glass specialists will respond to your area within 45 minutes without delay.
At All Glazing UK, our flexible service hours and expert installers make us the leading emergency glaziers in Crystal Palace when casualty arises. Since we are just a call away, make use of our services from any part of Crystal Palace, and we shall be there.
Leading Glazier Company in Crystal Palace
The place, named after the famous glass structure Crystal Palace, holds significant importance to glass fittings in homes and offices. Glass works are not just fittings but a decorative part in Crystal Palace. You will require a professional glazier in Crystal Palace for the perfect glass fixtures. Our glass specialists in Crystal Palace who can install different types of glasses depending on the window, storefront, offices or skylights are what you should be looking for to help you in this scenario.
Glazing in Crystal Palace should be reliable with years of experience, and if you require such a glazing company in Crystal Palace, we could be the perfect solution.
Window glazing in Crystal Palace plays an important part, especially for homes and stores. Besides being modern, it is energy efficient and improves better living conditions. Window glaziers in Crystal Palace offer types of glass that best suits your needs. Our budget-friendly services make it affordable for customers to avail high-quality glasses installed by our well-trained installers.
Sophisticated Double Glazing Crystal Palace
Sometimes, commercial or residential buildings would want to install glass windows or doors that are strong, secure, and facilitate energy efficiency. For such a demand, double glazing in Crystal Palace would be the best option for you. We are on top of the game of double glazing companies in Crystal Palace as our high-quality double glaziers are often demanded.
We know how you value privacy within your environment, and finding a glass material that can do just that would be the perfect solution. Our double glazing installers in Crystal Palace utilise glass material suitable to your homes or offices and install them, so the glass stays parallel with effective argon gas that helps condense the heat and mist.
If you already have double glazing installed and it needs to be repaired, our emergency services can be contacted. Our expert double glazing repairs in Crystal Palace will help you fix the double glaziers and advise you on the practical measures to be taken so that they can last for a longer time without damage.
Get Free No Obligation Quote
Glazing Services
Efficient Boarding Up Crystal Palace
When there is a case threat from external forces, the best solution for your property can be boarding up services in Crystal Palace. It prevents theft and other accidents from impacting the building. Get the protection you need through All Glazing UK's efficient boarding up services.
While looking for boarding up services in Crystal Palace, one must look for a company available at any time of the day. Our services for emergency boarding up in Crystal Palace do not compromise quality for time. Our experienced installers are meticulous in their methods and board up your property without affecting any other areas near or around it.
Trusted Window Repair Crystal Palace
Damages affecting windows can be several. Some can be controlled to an extent, but others are uncontrollable. Window damages can be identified once it's occurred. In such a case, reliable window repair in Crystal Palace that can provide their best services is required.
With over 50 years of experience in this field, we have professional installers who have undertaken projects in Crystal Palace that has returned with 100% satisfied results. We are known across the UK to provide premium quality materials even during emergencies.
Different types of windows will need their respective repair works. A single method cannot solve all window problems. For a sash window, damages can occur on its pane or the sliding system.
If inexperienced sash window repair services in Crystal Palace are used, it could lead to more problems. Our professional sash window restoration team in Crystal Palace helps you through this smoothly. We also undertake UPVC window repairs in Crystal Palace. The sensitive material of UPVC windows will need careful handling while you repair it.