Choose All Glazing UK for Fast and Efficient Glazing Solutions
Customer Reviews: Comprehensive Glazing Score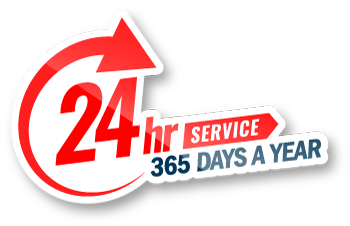 24/7 Emergency Glazing Catford
An emergency can arise at any moment without notice; that's what an emergency is all about: unpredictability! But, in these moments of crisis and uncertainty, instead of panicking and going blank, there is one thing that is certain and has got your back – the 24/7 emergency glazing services in Catford offered by All Glazing UK.
At All Glazing UK, when it comes to delivering quality work, our adept glaziers treat an emergency and regular glazing task alike. Our emergency glaziers in Catford or elsewhere follow a similar procedure and routine, even for an emergency. We provide a complete assessment and quality work that you will be pleased with within no time!
Next time you face an emergency and need instant service. Call our experts; we will reach you within 45 minutes, no matter what hour of the day; we are available 24/7 all around the year!
Request A Call Back
Proficient Glaziers Catford
Suppose you expect delivery of enhanced glass safety with quality glass material. In that case, it is rational enough to opt for a professional glazing company in Catford or anywhere else. And what better than counting your faith on a leading window glaziers Catford people rely on? And the professional company is none other than All Glazing UK, the friendly yet trusted glass specialists in Catford you need for your home or office.
Anybody can render you a glazing service in Catford, but if you look for quality, high-standard finish and outlook, then you must meet our expert and proficient glaziers in Catford. At All Glazing UK, all our professionals have a minimum of five years of expertise in managing all kinds of residential as well as commercial needs and requirements concerning our patrons.
Once you connect with us, our experts will reach you instantly, assess the site and suggest a befitting solution. With our window glazing services in Catford, we are confident that you will be more than relieved and content and would not have any objections or regrets about hiring us!
Finest Double Glazing Services Catford
You may already have double glazed windows and are looking for a robust double glazing repair in Catford. Or you don't have it installed yet and are actively searching for reliable and top double glazing installers in Catford? Sure, double glazing offers multiple benefits, but it can be more advantageous if you get it done from a top-notch double glazing company in Catford to reap maximum benefits.
At All Glazing UK, we offer you a sturdy, efficient and most exemplary double glazing service that you certainly cannot resist. No matter what your requirement or what window quality you have, our team is able to provide you with a suitable solution in no time! Our experts make use of the finest and good quality tools and materials so that you can relish thermal efficiency and secured windows.
Double glazing in Catford or anywhere else is not an easy job. Still, our glaziers make it effortless and undemanding for you because of the experience and commitment they bring in the work! Connect with us for further details.
Get Free No Obligation Quote
Glazing Services
Stable and Secure Boarding up Catford
Owning and maintaining a commercial or residential property is expensive, and to top it off, any damage on it can cost you an arm and a leg. Whether you own a vacant property or not, whether you are preparing for a storm to hit or wish to protect your property in a vandalism prone area. Whatever is your reason to alleviate damage, a stable and secured board up service in Catford is what you need from the specialist glaziers at All Glazing UK.
Our team ensures to use the finest quality of wooden boards for a strong boarding up in Catford. We aim to finish all our work within one visit to prevent disturbance in your routine schedule. In fact, we leave the premises all cleaned up to ensure a hassle-free board up service to you. Our senior professionals supervise all our work, so there is nothing that could possibly go wrong or for you to worry about.
If you are looking for an emergency boarding up service in Catford, we provide these services 24/7 as well!
Affordable Window Repair Services Catford
Let us ask you a simple question: What is more important to you, to save money or the safety of your premises and loved ones through secured windows? We hope that the latter part of the question is what you choose! And when we ask this question, we do not intend to scare you that All Glazing UK's window repair services in Catford or anywhere else are high-priced.
No, our services are reasonable and budget-friendly. But, if money is what is holding you back from getting a robust and efficient sash window restoration done, then it should not be of worry anymore!
At All Glazing UK, we provide a wide range of affordable sash or uPVC window repair services in Catford. If required, we provide an emergency window repair in Catford too. We ensure complete transparency in our relations with customers and do not charge you a single extra penny for the service you hired us for! With us, you can only expect quality window repair service with little or no maintenance at all and no vague quotations!