Choose All Glazing UK for Fast and Efficient Glazing Solutions
Customer Reviews: Comprehensive Glazing Score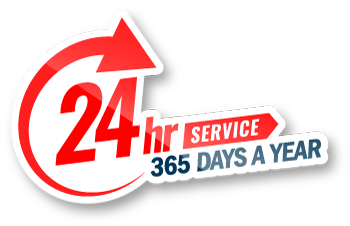 24/7 Emergency Glazier Camberwell
Where can you find budget-friendly emergency glazing Camberwell? Many companies take advantage of your needs and offer high-cost services in times of emergency. However, that's not what All Glazing UK practices.
Our emergency glaziers Camberwell are diligent and honest. There's no need for you to pay extra just because you need emergency glazing in Camberwell. Our diligent professionals are more than delighted to help you in your time of need.
Therefore, you can give us a call whenever you need us without worrying about additional costs. All Glazing UK now offers emergency glazing in Camberwell.
Request A Call Back
Glazier Camberwell
Are you trying to find the top glazier in Camberwell? Well, all you ought to do is contact All Glazing UK. We offer a full-fledged range of glazing in Camberwell. These include designer and modern glazing that meets the modern decor. As your reliable glazing company in Camberwell, we also maintain high-quality material and don't let anything go to waste. Thus, you save on the raw material costs, as well.
Furthermore, we maintain an impeccable track record as a reliable glazing company Camberwell. Our services are known to provide utmost satisfaction with the best results for window glazing in Camberwell. So if you need a world-class window glazier Camberwell with affordable packages and cost-effective services, All Glazing UK is available.
We take all kinds of projects, from domestic to commercial and even industrial-grade work. Our decades of experience and highly qualified team of specialists prepare us to fulfil all kinds of glazing requirements.
Double Glazing Camberwell
What do you need to get the best double glazing in Camberwell? All Glazing UK is available with plenty of answers and supporting services. What does that mean? It means that you don't have to waste countless hours shuffling through the list of best double glazing companies in Camberwell. We make things easier for you. Once you contact us, our double glazing installer Camberwell will reach out to you.
They will conduct a thorough inspection of the area and let you know about the material you would need. More importantly, they work with a fixed team to ensure top-notch and quick work to save you hours, even days on the project. That's how you get the most cost-effective services.
Getting a cheap double glazier in Camberwell doesn't mean that we will compromise the quality of service. Additionally, we offer double glazing repair in Camberwell. So, we are a full-fledged enterprise. If you need international-grade service at an affordable range, feel free to contact All Glazing UK.
Get Free No Obligation Quote
Secondary Glazing Camberwell
All Glazing UK is your hub for every service related to glasses. That's right! These include domestic-grade to commercial-grade brilliance. It goes without saying that our secondary glazing installers in Camberwell maintain a compelling track record and have qualified all the licence requirements to bring you the services.
While we can be your cheap and affordable secondary glazing supplier Camberwell, we do not compromise on the quality. We try many other methods like quick delivery, quick installation, and flawless material preservation. However, we won't compromise on the quality of material as we want to help you receive international-level services.
So, if you need the best secondary glazing Camberwell, we are available for you. Allow us to be your long-term companion who can overview all of your window and glazing requirements. Go ahead and contact us for free quotations or explore our website a little more.