Choose All Glazing UK for Fast and Efficient Glazing Solutions
Customer Reviews: Comprehensive Glazing Score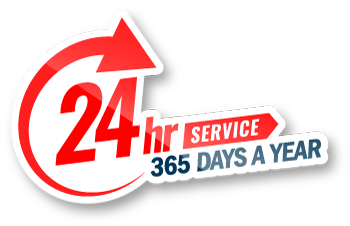 24/7 Emergency Glazier Brockley
Windows are a saviour during the summer season. By keeping the scorching heat and harmful UV rays out, windows enable us to enjoy a pleasant internal ambience with a cool breeze. Moreover, windows also protect the furniture from turning pale yellow. But, even a slight crack can make your windows inefficient, allow the hot air inside and make the room warm and difficult to stay in. Such a situation calls for an emergency glazing in Brockley.
At All Glazing UK, our 24-hour emergency glaziers in Brockley will immediately get the glass fixed for you so that you do not have to continue bearing the heat. Call and book a service from our emergency glaziers in Brockley, and we will be outside your premises within 45 minutes to deliver quality glazing.
Request A Call Back
Glazier Brockley
Do you have the right tools and materials to deliver yourself satisfactory and quality glazing? If not, let the professional window glaziers in Brockley do their job. All Glazing UK is a leading company with a crew of skilled and expert glaziers in Brockley. Each of the glaziers holds impressive expertise of more than five years in the field of glazing and a portfolio of happy and satisfied customers.
Whether you require regular glazing or an emergency one, our glaziers are always on their toes to serve you with utmost dedication and precision. Our 24-hour glaziers in Brockley will complete all the repair and installation work within one visit. Thus, with us, you will never have to wait in online booking queues to schedule an appointment. Also, our glaziers levy no vague quotations and charge a reasonable and low-budget price for all their services.
We are the best in the business. Hire us to experience seamless glazing today!
Before hiring a glazing company in Brockley, have you ensured that they meet all your prerequisites mentioned in the list? Professional background with a reliable local reputation, affordable services, qualified professionals, 24/7 glazing in Brockley, complete service within one visit, 45 minutes response time, police-verified and insured service and glazing management by using only top-quality tools.
Well, the list is huge, and we are confident that not every other glazing company will be able to meet your demands. But at All Glazing UK, we love our customers. Hence, by hiring us, you not only receive the criteria mentioned above but much more! You would be chuffed to have us on board for your residential and commercial glazing needs.
We have a 50 year old presence in this industry. We know which materials to incorporate and which service to suggest as per your property and budget constraints. You can rely on our window glazing in Brockley.
Get Free No Obligation Quote
Double Glazing Brockley
Do you reside near the bustling market area or have a noisy neighbourhood? If so, installing double glazing in Brockley could be of great relief to you. Besides delivering excellent thermal efficiency and security, a double glazed unit can reduce external noise, allowing homeowners and commercial spaces to enjoy an indoor acoustic experience. But not every other double glazing company can furnish the needful.
Some window frames will warp or shatter within a year of installation. Hence, you must sign up with a professional double glazing company in Brockley, like All Glazing UK. With expertise, we bring you durable quality materials that will satisfy you in the long run.
Our double glazing installers in Brockley will simply attach a new set of sturdy window panes without disturbing the building's interior or exterior. We will make sure that the new window unit matches the existing decor and aesthetics of the home and suits your tastes. With our premium services, you can bid farewell to double glazing repairs in Brockley and replacements too!
Window Repair Brockley
Whether you have an extended family or not, property must be protected at all costs. It isn't about people, but you may hold valuable possessions and confidential papers that need to be secured. Thus, if you notice even a minute crack in your glass windows or feel it is becoming difficult to open and shut them, it is best to immediately approach All Glazing UK for an emergency window repair in Brockley.
Similar to our regular window repair in Brockley, we ensure to deliver to you a quality repair service for emergency service. We use the same materials, tools, and sturdy glass panes so that you will not require another repair or replacement soon. We are a reliable and professional window repair company in Brockley with a proven track record of satisfied and pleased customers.
Whether you face any trouble on a national holiday or late at night, our 24-hour window repair in Brockley is always available for your service.