Choose All Glazing UK for Fast and Efficient Glazing Solutions
Customer Reviews: Comprehensive Glazing Score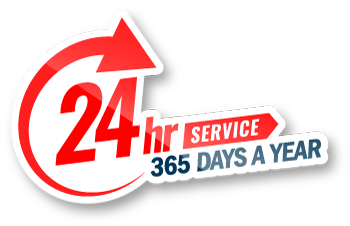 24/7 Emergency Glazier Blackheath
It is pretty natural to forget to keep a check on your windows, whether they need a repair or not. Until the glass brakes or the windows do not function well, we would not care to notice. But, when the time arises, and the window glass actually shatters into a gazillion of pieces, instead of overlooking it or waiting for the correct time, you should approach experts for your aid. You might be encouraged to repair it yourself, but you may experience a shortfall in quality materials, technique and guidance. In such an instance, instead of worrying or panicking, you must approach All Glazing UK's emergency glaziers in Blackheath.
Our glaziers are ever ready with all sorts of glasses and premium quality materials to assist you instantly. Our emergency glazing service in Blackheath is available 24/7, and once you call us, we are outside your premises within 45 minutes or lesser. We ensure that you will never face a similar situation in the future with our specialised expertise as we undertake a routine and an emergency glazing alike.
Request A Call Back
Glazier Blackheath
Regardless of whether you are in need of window glazing in Blackheath, a repair or a replacement for your commercial or residential property, a professional window glazier in Blackheath has an eye for details that a commoner would lack. A broken window glass could pose serious concerns to the security of your premises and the safety of your loved ones. Thus, it is wiser to fall back upon a professional glazing company in Blackheath that can leave you with a comprehensive solution that takes all the pressure and stress off your mind.
At All Glazing UK, our expert glaziers in Blackheath will first and foremost inspect your entire property once you get in communication with them. Post their review; they will immediately suggest the best feasible solution.
Our glaziers have a minimum of five years or more of experience in conducting diversified glazing operations in Blackheath. Whether you are our new patron or an existing one, each time you hire our services, we guarantee you will find the feel and operation of your windows, just a new one.
Double Glazing Blackheath
If you have settled with a single-glazed window, let us tell you that you are limiting yourself from the multiple benefits that double glazing in Blackheath delivers. You may wonder whether double glazing is worth it. Well, of course, it is, as it offers an edge over single glazing in all aspects, such as enhanced security, insulation, zero condensation and no noise disturbance. Who wouldn't want to experience this state of tranquillity that double glazing offers? And one of the best parts is that, unlike other double glazing companies in Blackheath, at All Glazing UK, we offer affordable prices for our services.
Our double glazing installers in Blackheath furnish you with an aesthetic and optimally functional window made using the finest quality products – that you would never doubt your decision to invest in one. Once you connect with us, we will walk you through all the options within your budget and accordingly chart out our installation plan accordingly. We aim to complete all our work within one visit to let you appreciate the benefits of double-glazed windows the soonest.
If you already have these windows and are looking for quality double glazing repairs in Blackheath, we provide that too!
Get Free No Obligation Quote
Glazing Services
Shutter Repairs
Shutter Replacement
Secondary Glazing Blackheath
It is easy for you or anyone to glaze over the thought of windows, but not anymore when you realise you can relish the perks of an augmented thermal efficiency and the beauty of your existing windows through All Glazing UK's secondary glazing services in Blackheath.
By all means, you can now sit back and loosen up by not worrying about the ever-increasing heating bills, the impact of condensation on your family or colleagues' health or changing weather conditions or security as our secondary glazing installers in Blackheath will take care of all these concerns all at once by installing a rigid and transparent glass sheet to the current window. We understand the knack of window installation like nobody else, and hence, you need to agonise about the additional glass sheet spoiling the texture and look of the original window. Under our supervision and expertise, it would feel like this add-on was always a part of it.
As the leading secondary glazing supplier in Blackheath, with over 50 years of experience, we certify to use only quality materials to boost your happiness and quality of living.