Choose All Glazing UK for Fast and Efficient Glazing Solutions
Customer Reviews: Comprehensive Glazing Score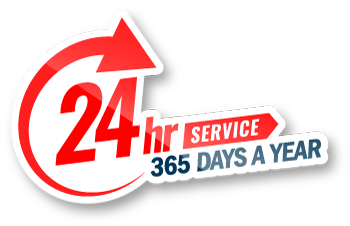 24/7 Available Emergency Glaziers In London
At All Glazing UK, our emergency glaziers London provide emergency glazing services 24/7. Our experienced team of glaziers respond quickly to any emergency and will help you get your windows and doors fixed fast. Waiting for an emergency glazier London could put you or your loved ones in danger. Therefore, nobody wants to have to wait days for one of our services as it is essential to be living in a safe environment.
When you need an emergency glazier in London, you want to ensure you get the best service available. Whether you need to repair a broken window, or a board-up service, a 24 hour glazier London can help. They are experienced professionals who specialise in all types of glass-related services and can ensure that your property is secure.
Get in touch with us today for prompt and reliable glazier services.
Emergency Glazing London – Rapid Response Time
Are you in dire need of emergency glazing at your premises? There's no need to worry, as All Glazing UK is just a phone call away. We are available for domestic, commercial and residential emergency glazing in London. Our glazier experts are always prepared to take on your request.
We are proud to offer our exemplary services at a low and affordable price! We have over 50 years of experience in the industry, which helps us identify as one of the leading double-glazing companies you can find. Our emergency glazing service in London is available 24/7 at all times of the year.
London emergency glazing doesn't always have to be expensive; All glazing UK aims to provide the best glazing services at affordable rates that you won't be able to turn down.
Glazier London – Flexible Scheduling & Free Estimates
All Glazing UK stands at the pinnacle of quality, reliability, and trust as the best glazing company in London. We aim to get to your London premises within 45 minutes to ensure your glazing needs are fulfilled as soon as possible. To add to our professionalism, even our newest members have a minimum of 5 years of experience!
So if you are seeking high-quality glazing services in London, look no further than All Glazing UK. Give us a call or an email, and we will provide a free no-obligation quote that we are sure you will be satisfied with. We are confident that other window glaziers in London won't compare with our affordable, high-quality services.
Our professional team of glaziers in London is well-versed in all aspects of glazing and window repairs. We do everything from providing secondary glazing to repairing and maintaining windows across London.
All Glazing UK is your best solution for all types of window glazing in London. Whatever kind of window you have, be it uPVC, sash windows, double-glazed windows, or anything else, we have the tools and the knowledge to get the job done.
Instant Quote, Instant Service!
Durable Double Glazing London – Quality Guaranteed
Double glazing in London is a highly sought-after service that people expect to be carried out with professionalism and care. We know as much as you that you expect everything to be done with no errors or flaws. And we are sure that with our expert team, we will carry out Double glazing service in London with the utmost quality.
Have you experienced bad quality services in the past from other double glazing companies in London? Well, don't worry. We ensure that you get more than satisfactory results from us. If you don't believe us, check out some of our reviews or give us a call, and we can reassure you of our compelling services.
Get Free No Obligation Quote
Secondary Glazing London – Noise Reduction & UV Protection
We make our prices affordable to fit your budget, so you don't need to worry about spending more than you need. Just because our secondary glazing service in London is affordable, we don't lack quality. We pride ourselves on our quality and experience within the industry. We have over 50 years of experience, and even our newest team members have a minimum of 5 years of experience.
We aim to bring you the secondary glazing services in London possible so we can be your go-to solution when it comes to all things glazing. What are you waiting for? Get in touch with All Glazing UK today, and we can be with you within 45 minutes.