Choose All Glazing UK for Fast and Efficient Glazing Solutions
Customer Reviews: Comprehensive Glazing Score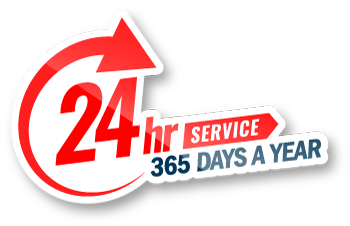 Experienced Emergency Glaziers in Croydon
Need an emergency glazier in Croydon for your home or commercial property? We're here to help! Our team of experienced glaziers are on hand 24/7 in Croydon, providing fast and reliable emergency glazing services. We can repair broken windows, replace damaged glass and provide emergency boarding so you can rest easy knowing your property is safe.
Our 24-hour glazier in Croydon is strategically located near you so that we can be at your premises within 45 minutes or less. Call now for immediate assistance with all your emergency glazing needs.
Then, you will need a specialist to examine the situation and give you a quote. Our emergency glaziers in Croydon are well-versed and trained to do so. They will also carry out the precise operation for repairs or restoration as you need it.
Emergency Glazing Croydon Available 24/7s
Our name, All Glazing UK, stays true. We are the ones that deliver all kinds of glazing, and these include emergency glazing in Croydon. You would need a professional who would arrive on the scene immediately. We can get to you in around 45 minutes.
However, you will have to give your approval first. We will provide you with an affordable quote for emergency glazing in Croydon, and you can decide whether you need it or not. After the confirmation, you will receive the same top-grade services we are known for.
For instance, the emergency glazing company in Croydon should prioritise you and your requirements. They will provide a no-commitment quote for you to consider their services. Thus, you will have enough time to browse the market. More importantly, you should get services whenever you need them.
Expert Glaziers in Croydon – Fast & Affordable Service
What would it take for you to receive some tangible window repair in Croydon? All Glazing UK is here to be your hub for all the solutions. Our specialist would help you come up with a flexible plan for your budget. Then you can receive the best glazier in the Croydon area. This is just a bare basic. If you can get qualified and licensed Glaziers in Croydon, that's even better.
So, you're looking for the local glazier in Croydon, but you're coming out empty-handed. What does it take to receive world-class Glazing in Croydon? There are certain qualities that you need to consider.
We are committed to delivering top-grade services for you. Our objective is to be your long-lasting service provider, not a one-time wonder. Get the most budget-friendly and fastest glazing services from our professional glass glazier in Croydon.
Get Free No Obligation Quote
Glazing Services
Trusted Window Glazing Team in Croydon
We are synonymous with quality, trust and assurance. All Glazing UK is here for you to understand that you can get the best services if you look in the right place. Hence, we are the best jack of all trades that you can find for window glazing service in Croydon.
Where will you get all of these? All Glazing UK is offering fast & affordable glazing service in Croydon with all these qualities but many more years of experience. You will have a glass specialist looking after your requirements. So, give us a call today or contact us online and get the best repair or glazing services in Croydon.
Energy-Efficient Double Glazing in Croydon
Does getting a double glazing service in Croydon sound costly to you? Don't worry because All Glazing UK is here with a revolutionary approach. Our specialists work to deliver world-class quality at affordable costs. Among all the double glazing companies in Croydon, we stand out because of our trusted and reliable professional approach.
Gone are the days when you'd have to browse for double glazing installers in Croydon. Get double glazing, secondary glazing, third glazing, single glazing, or any other service with our wide array of services and expertise.
Are you looking for double glazing repairs in Croydon? Entrust your quality and assurance to one of the best double glazing companies in Croydon. We want to be the best in the world, and we are bringing you our esteemed services. Get a free quote today and see if we made things affordable.
Getting double glazing service just became more straightforward for you. So, what are you waiting for? Hire a professional double glazing Croydon with All Glazing UK.